A Little Something for Valentine's Day – free PDF in my Patterns page!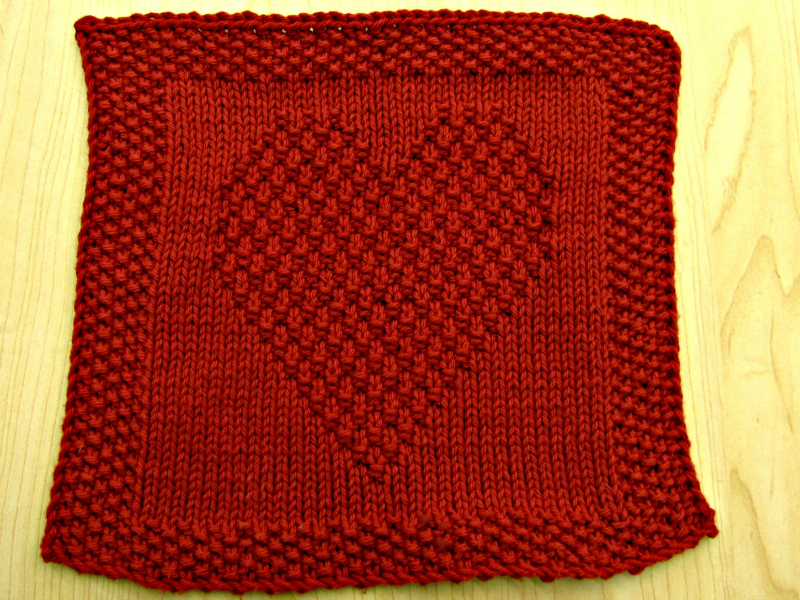 Jane Austen Knits 2013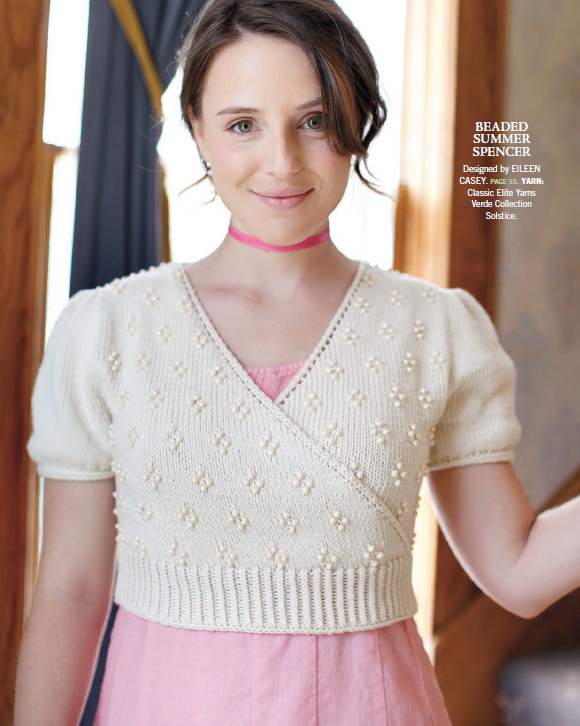 The thin, gauzy dresses of the Regency era had an ethereal quality that stood no chance against a chill wind. Enter the ubiquitous spencer, a short military-inspired jacket that followed the lines of the dress beneath and hugged the body, addressing both form and function.
It seemed to me that a modern twist on form and function would be a little cover-up, such as this crossover front pullover sweater that could be thrown on over a dress on a cool summer night.
Intended to be worn with negative ease, it hugs the body and ends at the waist. The beaded shoulders are a nod to the epaulettes of the military spencer, and the easy-to-remember beaded diamond pattern takes the project from ordinary to extraordinary.
This sweater is worked seamlessly from the top down with set-in sleeves that use an intriguing and novel technique called the contiguous sleeve method, developed by Susie Myers.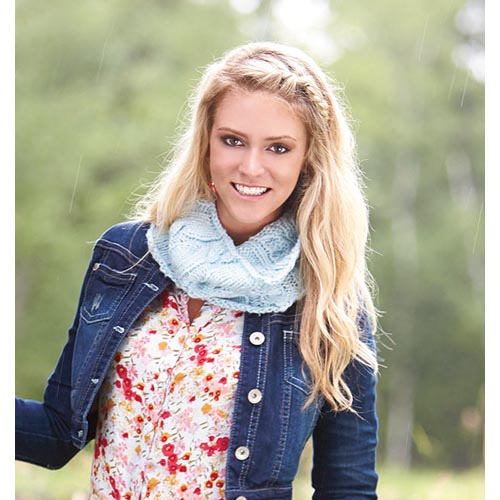 All Aflutter Cowl from the new Willow Yarns Fall catalogue.